Best Concrete Contractors & Services in Palm Beach County, FL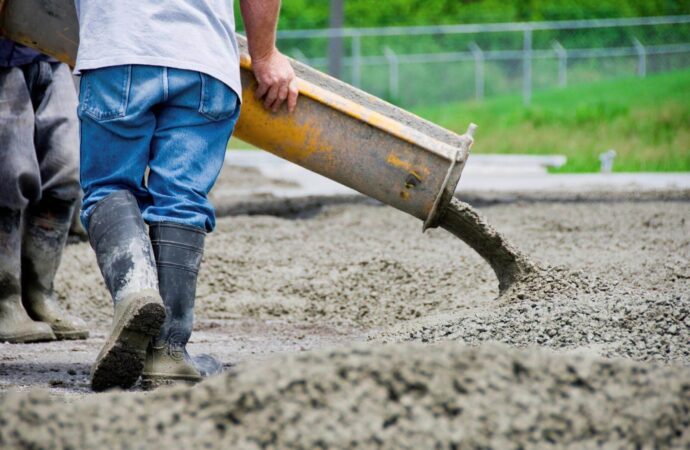 Concrete surfaces have been around for several centuries. However, there is no hope that this trend is going to change. In the past, people know of concrete as a porous construction material that had a dull grey look. However, technological advancement has seen a huge revolution.in the application of concrete. There are several finishes that you can give to your concrete to give it a waterproof ability. Besides, concrete is one of the most attractive surfacing materials that you can find in the market. You will get all these benefits at very affordable prices. 
Concrete material has a broad range of applications because you can shape it into virtually any design. This high level of versatility makes concrete to be applicable in almost all construction jobs. However, you will not achieve this objective unless you have the right decision when hiring concrete contractors. Remember you cannot get results that are better than the quality of contractors that you hire. Therefore, you have to do your homework well to make sure that you are getting nothing but the best. Here are some of the factors that you need to put into consideration whenever you are hiring concrete contractors.
The first thing that comes at the center of the stage is the experience that the concrete contractor has. As mentioned earlier, concrete has a broad range of applications. Therefore, you need a contractor who has the right experience in the kind of project that you want to do. Look at the portfolio of the contractor to see what he has been doing in the past and the quality of the results. The best contractor will have a proven track record in similar tasks. You should be comfortable with the quality of results from the previous projects before you trust him with your work.
You should also make sure that you are dealing with a legit professional. The best way to check these details is to confirm whether these experts have a permit for trade. Licensure requirements may vary from one state to another. Make sure you understand the state and federal requirements of your region before you hire a professional. A good brand will display its license in the store for all customers to see. The contractors should also be certified to work on concrete projects.
The other important thing that you should not overlook is the insurance of the company. Any contractor who comes to work on your project should be fully insured. Construction work comes with a high level of risk. The contractor may get hurt while on the job or even lose his life. It is hard to find an individual that can meet these liabilities. The best way forward is to pass them over to the insurance company. Therefore, the best way forward is to choose an insurance service that is duly insured.
An educational background is also critical for any concrete company. Education is the foundation of any career and concrete contractors are not an exemption. These experts should have the right training in the industry. Go for concrete contractors who are graduates from reputable training institutions in the region. Seek to confirm the validity of their certificates if you want to be on the safe side. After all, you are paying these concrete contractors and need the best value for your money.
Lastly, go for concrete contractors who use modern equipment to work on your projects. You cannot rely on old-school techniques and expect to produce modern results. Check whether the brand you are choosing embraces modern technology. The best companies like Palm Beach Pro Concrete Contractors invest heavily in modern equipment. It is a win-win situation because it makes the working process more efficient and cost-effective. Such investment pays for itself within no time as long as the company has a good client base.
We offer a variety of concrete and demolition services throughout Palm Beach County, FL. Click below to see how we can serve your needs today.
Here are our additional services throughout Palm Beach County
We offer concrete and demolition services throughout Palm Beach County, Florida. Below is a list of all the cities we primarily work in. But if you're needing services and you're outside our main work area, don't worry! We offer services throughout St. Lucie County, Martin County, and Broward County as well. To learn more, you can call or text us at (561) 693-2787 or click here fill out a contact form so we can assist you