Best Land Cleaning Services in Palm Beach County, FL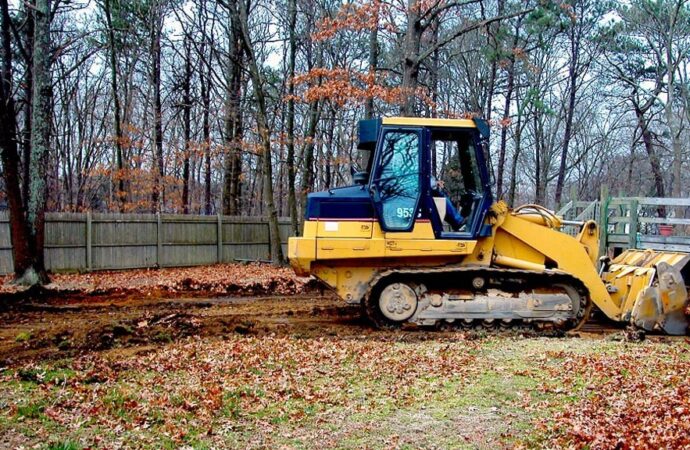 Land cleaning means the process of trying to clear your land that is either newly acquired to make it ideal for the intended project.  You can occupy the property with buildings, granaries, or forests depending on its location.  The process of land cleaning might involve the use of machines and other equipment. It is essential for you to contract experts who have the required capabilities and expertise to carry out this procedure for you.
One of the bests companies with a reputation in this area is Palm Beach Pro Concrete Contractors. Experts from this company have the required experience together with equipment and machine, and with them, you will have the assurance of carrying out your project in whichever area you may have purchased regardless of the state of the land.  This process should be better left to experts to carry, and below is why.
Avoidance of heavy labor
---
One of the main reasons as to why you need to contract the services of Palm Beach Pro Concrete Contractors to come and clean your land for you is because the work is involved so tiring with a lot of machines required.  The process sometimes involves felling trees, digging up deeply buried metals into the ground, and even removing water pipes that are no longer in use.  This job is not only tiring but also requires experience and the right organization. Trying to do it will not only take your time, but you might find yourself getting injured in the process if you are not very careful.
Avoidance of multiple dump trips
---
The other reason why you probably need to hire the service of Palm Beach Pro Concrete Contractors is that the Palm Beach County experts will relieve you of the burden of doing the whole cleanup process.  This cleanup process involves the moving of clearing leftovers like tree trunks which ordinarily might be a burden to you to carry to alternative places or get them out of your piece of land altogether. 
Apart from the heavy debris left behind after cleanup, the other challenge will be transporting these leftover materials to the designated areas.  If you try to do this alone, it may you a very long time, and this might even inconvenience you if you had any plans for your piece of land. However, this process might take experts a shorter period due to their expertise workforce and organization at their disposal.
Avoidance of fire hazards
---
If you live in an area that is characterized by frequent fires or wildfires, then you may need to contract the services of Palm Beach Pro Concrete Contractors to come and help you handle the project. If you try to do the land cleaning yourself, then it may result in fires which might cause untold damages to the areas within. However, land cleaning experts come with the right equipment and also have the required training to tackle such fragile operations. They know how to tackle dry woods and bushes that might only need a spark to explode into flames. They will surely carry out your project meticulously to deliver the right results.
If the cleaning involves felling buildings, then the process becomes even much more complicated.  This process also calls for more experience and expertise. Surely doing this job alone might not be possible. You may have no option but to contract experts from Palm Beach Pro Concrete Contractors to come and undertake the project on your behalf. With them, in charge, you will have assurance everything will get handled correctly.
If you have a piece of land that contains structures or even plants, then you may not be able to use it in that form. If you have any serious project you wish to fit in with, then you may need to contract professional land cleaning experts to help you convert that piece of land into a desirable property.
We offer a variety of concrete and demolition services throughout Palm Beach County, FL. Click below to see how we can serve your needs today.
Here are our additional services throughout Palm Beach County
We offer concrete and demolition services throughout Palm Beach County, Florida. Below is a list of all the cities we primarily work in. But if you're needing services and you're outside our main work area, don't worry! We offer services throughout St. Lucie County, Martin County, and Broward County as well. To learn more, you can call or text us at (561) 693-2787 or click here fill out a contact form so we can assist you