Best Concrete Resurfacing Services in Palm Beach County, FL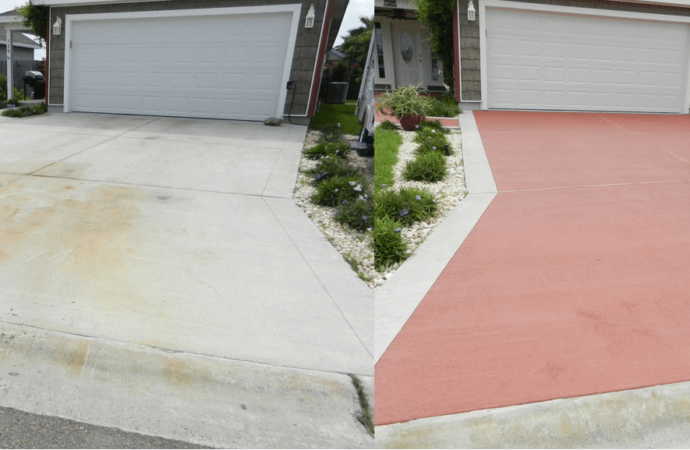 As time goes by, the frequent exposure to surfaces, elements, and concrete gets worn out. Once these damages occur, be it on the inside or the outside; this tends to spoil the overall appearance of the building giving it another look that is so much disgusting. The charges that one can incur in removing and replacing the aggregate concrete again are so high, and it can be discouraging.
When you resurface your concrete, this can be a great option that can bring about smoothness, beauty, brilliance, and even the previous look that your building once had even without spending so much of your penny. As opposed to relaying concrete resurfacing entails the application of a thin coat of polymer that has modifications or cement overlays in covering the existing surface. The coatings that you use will help in filling up the cracks in the old facades, giving it the once shiny brilliant look as it will hide the dull look. Hiring the services of professionals like the ones in the Palm Beach Pro Concrete Contractors surfaces will give you the best results. All you need is to search for a reputable contractor who has all it takes to give your home a once fantastic and welcoming look.
Through the resurfacing solutions, you can quickly get all sorts of concrete flooring outside or inside your office, commercial establishments, and even your home since this will offer you a variety of customizations that you need, the various designs and patterns, finishes, and colors that you have always dreamt of feeling in your home. The better part of resurfacing is that you can come up with those unique imaginations that you have been yearning for on your surface. These designs may include stamping concrete, sandstone, granite, and paving vanishes.
When you carry out resurfacing your floor, this will not only give it aesthetic value, but it will also strengthen the story while it prolongs life. Sealing the surface will get you a brighter appearance as this protects it from tearing and wearing. The use of other protective coatings can help in making the floor more resistant to debris, chemicals, oils, molds, and even dirt. For those who suffer from allergies, this process is always the most outstanding as it does not affect them. When you choose to use decorative concrete for resurfacing this is an eco peaceful solution making the carpets and wooden floors out of the market.
Another critical feature of concrete resurfacing is that it is always very highly cost-effective. It is because this saves you the time, labor, and cost of removing and relaying the layer again. Since concrete flooring has a wide range of options to choose from, you can get the design you want at an affordable price. You can get your elegant flooring bricks, cobblestone, or an attractive look.
Using decorative concrete resurfacing is a beautiful way to ensure that you make your house and home more appealing without having to spend too much at all. Decorative concrete resurfacing is an extremely affordable way to chic up your home and many of the decorative concrete resurfacing options available today are so beautiful that most people can't even tell the design is of concrete. In the circumstance that your resources are limiting you and all you need is concrete flooring that has a very long-lasting beauty, then finding concrete resurfacing is going to be a useful way to take. Just do this whole process with the help of a professional as they have the skills and expertise you need to get the best.
We offer a variety of concrete and demolition services throughout Palm Beach County, FL. Click below to see how we can serve your needs today.
Here are our additional services throughout Palm Beach County
We offer concrete and demolition services throughout Palm Beach County, Florida. Below is a list of all the cities we primarily work in. But if you're needing services and you're outside our main work area, don't worry! We offer services throughout St. Lucie County, Martin County, and Broward County as well. To learn more, you can call or text us at (561) 693-2787 or click here fill out a contact form so we can assist you