Best Concrete Patio Contractors & Services in Palm Beach County, FL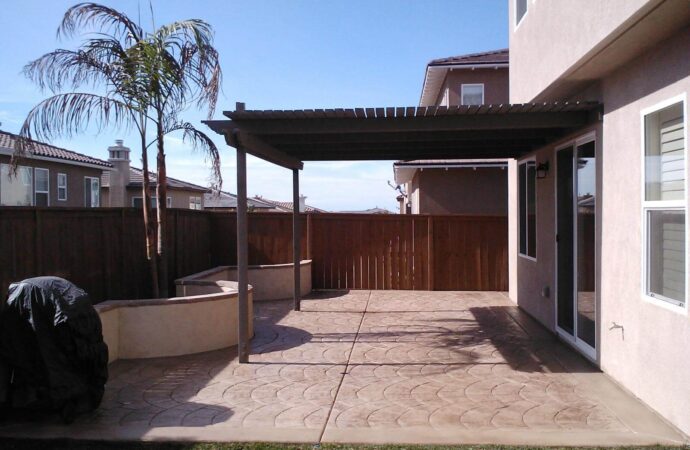 The number of people who are going for concrete patios in the region is on the rise. This increase in demand has also resulted in the number of concrete patio contractors. Some of them are genuine professionals who aspire to deliver quality to their esteemed clients. However, we have a few contractors whose primary benefit is to reap the benefits that the industry has to deliver.
Several reasons make the demand for concrete patios go high. The top reason is the cost that is associated with the concrete materials. These construction materials are readily available in any region and hence will not cost you a lot of cases. The next reason for concrete is that is versatile in nature. Therefore, you can use it t produce great designs according to your taste and preferences. Concrete produces one of the most beautiful patios in the region.
The only secret is to find the best concrete contractors in the region. The challenge that most people have is that they don't know how to choose the best concrete patio contractors. Most consumers use price as the main criterion for choosing concrete contractors. However, you need to pay closer attention to quality. This does not mean that you get exploited while in search of high-quality prices. We have brands that offer high-end concrete patio services at affordable prices. An excellent example of such a brand is Palm Beach Pro Concrete Contractors.
There are several things that you need to look at when looking for concrete patio contractors. The most important thing is the end project that you will be getting. Look at the past projects that the company has been offering and make sure that you are comfortable with the results. A good contractor will give you some photos of their past work. You also need to visit some of the projects and see if you like what the brand has done for its previous customers. The best choice will be a company that has several years of experience in the kind of patios that you wish to install in your place. You don't want people who will be using your project as a learning aid.
The best concrete patio contractors are also keen on the type of materials that they use. The use of high-quality materials will produce durable and attractive projects. It is better to pay more as long as you are getting value for your investment. The use of high-end construction materials on your patio will assure you of a high ROI. The contractor should also mix the concrete in the right proportions. Take time to learn the sources of materials for your contractor. Some brands are known for producing high quality while others are renowned for poor quality. A contractor likes Palm Beach Pro Concrete Contractors partners with the best suppliers in the region.
The warrant that the company offers also talks more about the quality of concrete patios that they deliver. Be wary of brands that offer minimal warranty periods because they may not be having confidence in their quality of work. On the contrary, concrete patio contractors that have good terms and conditions should be having a lot of confidence in their work. However, it is one thing to say and another thing to do. You need a company that keeps its word when it comes to sticking to the warranty condition. Talk to previous customers to determine whether the company honors its words as far as warranty is concerned.
The other thing to consider is whether the concrete patio contractors are licensed and insured. A legit brand that has the interests of its clients at heart will be licensed and fully insured. Also, make sure that all the concrete patio contractors are certified. Go through the Better Bureau Ratings and customer reviews to get a brand that has exemplary customer service. Palm Beach Pro Concrete Contractors meets all the above criteria.
We offer a variety of concrete and demolition services throughout Palm Beach County, FL. Click below to see how we can serve your needs today.
Here are our additional services throughout Palm Beach County
We offer concrete and demolition services throughout Palm Beach County, Florida. Below is a list of all the cities we primarily work in. But if you're needing services and you're outside our main work area, don't worry! We offer services throughout St. Lucie County, Martin County, and Broward County as well. To learn more, you can call or text us at (561) 693-2787 or click here fill out a contact form so we can assist you