Best Debris Cleanup Services in Palm Beach County, FL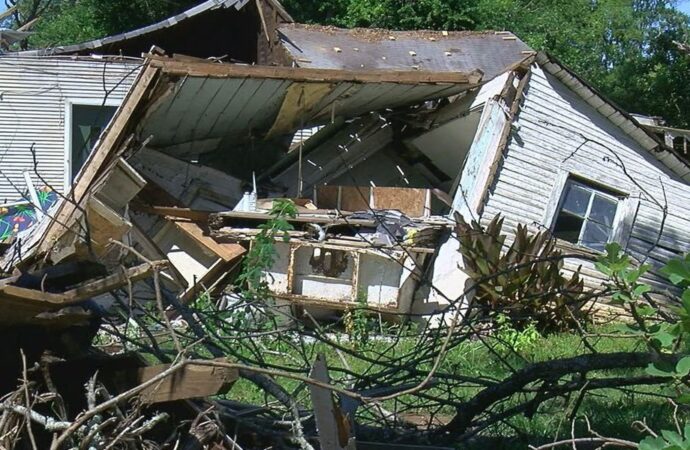 Debris cleanup means the process of removing debris from the premise of a property. This debris could accumulate due to various reasons, for instance, we could have a house burning down, and the remains were left to accumulate somewhere. Sometimes even in construction sites, construction material leftovers could also form debris. These materials are worse than waste materials since they occupy more space and take a lot of work to get rid of them. 
However, we have so many companies that specialize in debris removal and other related services. One of them is Palm Beach Pro Concrete Contractors. The company contains well-equipped and trained staff who will help you get rid of the debris within a shorter period. This speed is majorly due to their equipment, which guarantees efficiency. However, you should be careful when looking for a debris cleanup company as some companies have a bad reputation and do not guarantee a good job. The factors below should guide you when selecting a debris Cleanup Company.
Pricing
---
One of the most important things you need to inquire about when choosing a debris cleanup company is the pricing. You need to make sure that the company is charging you the right amount of money for the project. Always make sure that you are getting value for your money while at the same time ensuring that you are not getting lured to choose a company due to the lower prices they charge. Such companies might end up doing a lousy job, and you might find yourself looking for another company to complete the process, and that may even cost you more.
Try and explain to the company you choose the estimated workload they will undertake and see if they have a rough price estimation in mind. Reputable companies like Palm Beach Pro Concrete Contractors have done such projects for an extended period and know exactly how much the project will cost you.
Company cleanliness
---
Before contacting a company for a debris cleanup job, always takes time to establish how clean they are. Look for indicators in their trucks and working equipment.  A company with dirty torn trucks symbolizes a lack of cleanliness and not worth entrusting with your work. Usually, serious companies will be more careful with the way they handle their equipment together with the project and will most likely have well taken care of trucks and working equipment.
A Company like Palm Beach Pro Concrete Contractors has experienced and care workers with the right equipment. If you give them the job, they will not only guarantee performance but will also help you clean up your environment after they get did with the project.
Previous Work
---
Always try to inquire whether the company you are contracting has worked somewhere else in the same capacity. Usually, top companies will have a long list of previous clients from which you can obtain critical information about the company. Such companies will even choose to share the information freely with you for their marketing gains. On the other side, companies that have not worked so much before might not have any list of past clients. This factor should act as a red flag for you. You need to ask yourself why a company with the best services has not been able to secure any clients for their services.
Equipment
---
Always consider the working material of the company you select. This factor is also significant as it majorly determines the speed at which the task will get undertaken. Speed, of course, might determine the duration that the whole project will last.
The steps mentioned above should help you to select the best company for your debris cleanup process, keenly assess them bearing the nature of your project in mid together with your resources and you will surely get the right company for your task.
We offer a variety of concrete and demolition services throughout Palm Beach County, FL. Click below to see how we can serve your needs today.
Here are our additional services throughout Palm Beach County
We offer concrete and demolition services throughout Palm Beach County, Florida. Below is a list of all the cities we primarily work in. But if you're needing services and you're outside our main work area, don't worry! We offer services throughout St. Lucie County, Martin County, and Broward County as well. To learn more, you can call or text us at (561) 693-2787 or click here fill out a contact form so we can assist you