Best Stained Concrete Services in Palm Beach County, FL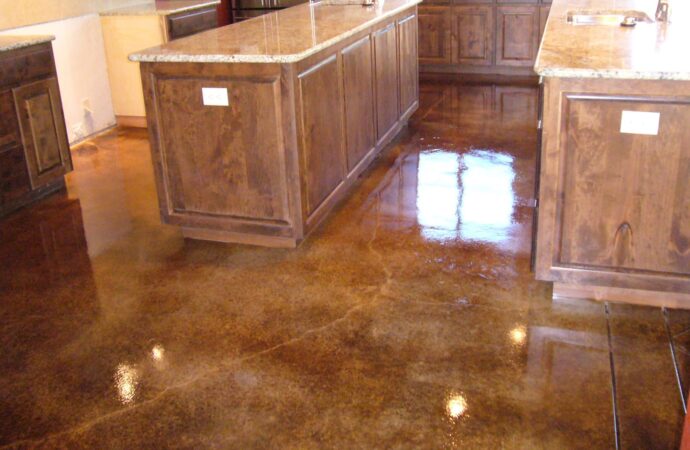 When you walk into most of the malls, retail outlets, offices, restaurants, and homes you will find out that they fantastically are in concrete form .this is because it is well-accepted material and known by most designers and homeowners. But stained concrete has seen its lead in the concrete craze flooring as it remains permanent when you apply it on a clean surface. It ensures that the solid stain colors remain there permanently without having any stains. Stained concrete has unique characteristics and qualities that make it the most acceptable.
Concrete is the ideal image for stains
---
Due to its porousness, this makes the staining concrete the most perfect.  It does not matter if the surfaces are rooted by glues, coatings, dust, grime, sealers, or curing membranes. It will inhibit the stain from soaking since the water will not penetrate easily; therefore staining will not be part of the floor.
Stained concrete has one of the best functionality and beauty
---
Solid stain flooring is becoming the main middle-of-the-road in the current world. It tends to impart a royal look that you cannot just merely achieve when you use other coloring mediums. When you use stained concrete, then you are giving the concrete a permanent flake-proof color that is not dull and does not peel or crack.  Usually, there is nothing more appealing when you walk into a place and bump into a beautiful floor that has stood the test of time.
You can pick the right one for yourself
---
When you are using stained concrete flooring, it gives you the option to choose the color you wish to use on your carpet. You are not always tied up to a single color. It's your decision on which blend of color you want to use, is it the cottas, soft blue-greens, tans, or brown .either way you can decide to mix the different shades or to apply them over one another.  When you walk to the various manufacturing companies, they are to provide you with color charts and also the actual samples of stained concrete that will help you gain the idea. In addition to the examples, they can show you the samples of colors they work with within the flooring.
Staining is no short-lived trend
---
Staining concrete tends to enjoy an expanded range of interior and exterior applications. This design always has and will remain in fashion for a longer span as compared to the other trends. More so, this can become conventional for many techniques. The better side of this technique is that you can apply and use it everywhere from family room floors, to kitchen countertops, and walkways. You can even add more beauty by incorporating creativity into the concrete.
The manufacturers help you understand the basic
---
If you ever want to achieve the best optimum results, then it is good to understand the basics from surface preparation to the final sealing. It does not matter how long you have been in the field; you can still experience some difficulties from time to time. When you want to use acid-based stains, then it is essential to know the right types of equipment and tools to use. The services of professionals  like those in Palm Beach Pro Concrete Contractors are required if you have no confidence in performing multiple colors and decorative effects
In this case, you are staining a small area, and then tackling the job yourself is relevant mainly when you are using the acrylic-based stain. It is mostly because this stain is user-friendly and does not necessarily need expertise. Nonetheless, you should first ensure that the surface cleaning is done by a professional and you wash it several times. The surface should also be free of residues, footprints, streak marks, and dirt.
Stained concrete floorings are one of the best floor design people are using as it does not restrict you on your color preferences, and also it does not stain easily. Also, most of the stained concrete flooring manufacturers will always provide you with charts that display multiple colors, hues, or even the actual samples of stained concrete to help you in experimenting with the options.
We offer a variety of concrete and demolition services throughout Palm Beach County, FL. Click below to see how we can serve your needs today.
Here are our additional services throughout Palm Beach County
We offer concrete and demolition services throughout Palm Beach County, Florida. Below is a list of all the cities we primarily work in. But if you're needing services and you're outside our main work area, don't worry! We offer services throughout St. Lucie County, Martin County, and Broward County as well. To learn more, you can call or text us at (561) 693-2787 or click here fill out a contact form so we can assist you